TVR 101 Vehicle Sales and Financing
Owning a TVR, or in fact any sports car, is always a personal experience. Here at TVR101 we try our utmost to make every sale a special experience. When buying a car from TVR101 we give you honest advice about every car from explaining day to day running costs to what we can do to make the car individual for your needs.
Every car we sell has a rigorous P.D.A (pre delivery assessment) before sale so you know exactly what you are buying and there are no hidden extras.
We can now offer full financing facilities from our friends at Pegasus at fantastic rates.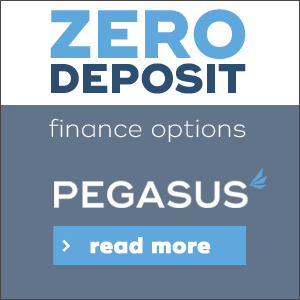 Ascari Ecosse 5.0L V8 BMW Hartge POA  SOLD SOLD SOLD SOLD SOLD
One of only 17 of these Noble designed cars and believed to be the last ever Ecosse built (and certainly one of the last 3), this incredible car is very rare. Less than 10 still exist.
The car wasn't registered until 2004 and has the 5.0L 420 hp Hartge V8 BMW engine and 5 speed gearbox. It is burgundy metallic in colour with two tone grey leather interior.
Call for more information and to arrange viewing on 01420 525273
TVR Tuscan MK1 £22,500 SOLD SOLD SOLD SOLD SOLD
TVR Tuscan MK1
We have a very nice customer TVR Tuscan MK1 for sale in amazing Swordfish flip paint. It has excellent service history and previous engine rebuild by STR8 SIX. The car has also had a previous gearbox rebuild by Grantura Engineering. Recent work by us includes new shock absorbers, engine mounts and suspension bushes. The car also benefits from the recently fitted and very desirable Carl Baker alarm and an upgraded ICE system. Millage is currently 39,000 and the car has a new MOT. This is a great early Tuscan but could be further improved with a little cosmetic attention as you can see in the pictures. Please ring us on 01420 525273 to arrange viewing.
TVR Chimaera 4.5 £13,500 SOLD SOLD SOLD SOLD SOLD
TVR Chimaera 4.5
Superb 4.5ltr Chimaera, considered by many as the best balance between power and handling of all the Chimaera models.

With a total of over £9,000 spent with us here at TVR101 in the last year, this car has had a total cosmetic over hall. With a full re spray in a beautiful Dodge Viper Blue colour, full carpet set, carbon dash, complete new hood, wheel refurbishment, windscreen, full chassis prep, m

akes this a real head turner and one of the most appealing on the market. Also recently had new suspension arms, bushes, new original Bilstein shocks.

Upgraded Carl Baker alarm system, immobiliser,

CD multi changer, half leather trim, 12 months MOT, full service history, maintained to a very high standard.

To a

rrange a viewing, please call us

on 01420 525273.
TVR Chimaera 4.0 SOLD SOLD SOLD SOLD SOLD
TVR Chimaera 4.0 1995
Very nice TVR Chimaera 400 in stunnning aqua blue. This customer car has been looked after by us at TVR101 over the last 3 years and has benefited from many improvements including a new carpet set and leather seat re-trim. Mechanically the car been excellently maintained with receipts for all recent work and will come with a fresh service and MOT. There is a large history file with the car which also has an upgraded alarm system and boot release fitted by TVR electrical master Carl Baker. Call us for more info and to arrange a viewing on 01420 525273.
TVR Chimaera 4.0 P.O.A SOLD SOLD SOLD SOLD SOLD
TVR Chimaera 4.0 1995
Chimaera 400 199
5, 87337 m
iles, beautifully finished in
aluminium with blue interior,
new grey carpets and blue piping.
 The car benefits from e
xtensive work carried out by ourselves here at TVR101 including new outriggers, clutch, camshaft, full chassis prep, service as required.
This well looked after Chimaera is offered to you in beautiful condition with the private registration pl
ate 'B4 UPT' included,
and is
ready to be enjoyed in the sun this summer.
Call us on 01420 5
25273 to arrange a viewing. Alternatively, email us on tvr101@btconnect.co.uk
TVR Chimaera 500 £17950 SOLD SOLD SOLD SOLD SOLD
TVR Chimaera 500
TVR Chimaera 500 1997.
Here at TVR101 we have this
 stunning TVR Chimaera 5.0L, finished in a rare chianti starmist colour with cream full leather and maroon carpets. 5.0L Chimaera's are by far the most desirable and are steadily rising in value. It has
covered only 45,000 miles and has a huge history file.
It will be fully serviced with 12 months MOT.
Recent work by us includes new driveshaft's, steering rack gators, rear disks and pads, front anti roll bar drop links and a chassis prep.
Tel – 01420 525273, 01420 520224
Email – tvr101@btconnect.com